Gun metal &
brass fitting

g.m. steam trap tested 500 lbs. (gst )


Ohri & Simco brands gun metal, brass and M.S. pipe fiitings for steam, Gas, Petrolium, pneumatics and hydraulic machineries.

-- Gun Metal & Brass Fittings - (Ohri)
-- Hydraulic Fittings - (Ohri)
-- M.S. Grease Nipple & Couplers (Ohri)
-- Brass light Fittings - (Simco)

Gun metal &
brass fitting
g.s. hydraulic nipple full size heavy ( hnr )


Ohri & Simco brands gun metal, brass and M.S. pipe fiitings for steam, Gas, Petrolium, pneumatics and hydraulic machineries.

-- Gun Metal & Brass Fittings - (Ohri)
-- Hydraulic Fittings - (Ohri)
-- M.S. Grease Nipple & Couplers (Ohri)
-- Brass light Fittings - (Simco)

Gun metal &
brass fitting
g.m. syphone cock three way female ends tested ( gstm )


Ohri & Simco brands gun metal, brass and M.S. pipe fiitings for steam, Gas, Petrolium, pneumatics and hydraulic machineries.

-- Gun Metal & Brass Fittings - (Ohri)
-- Hydraulic Fittings - (Ohri)
-- M.S. Grease Nipple & Couplers (Ohri)
-- Brass light Fittings - (Simco)

hydraulic fitting


m.s. maleelbow 90 square body (mne)


Ohri & Simco brands gun metal, brass and M.S. pipe fiitings for steam, Gas, Petrolium, pneumatics and hydraulic machineries.

-- Gun Metal & Brass Fittings - (Ohri)
-- Hydraulic Fittings - (Ohri)
-- M.S. Grease Nipple & Couplers (Ohri)
-- Brass light Fittings - (Simco)
Welcome to ohri international website !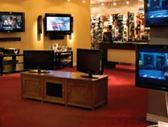 Ohri Trade Mark is well known trade mark in the world, which is Established in the year 1955 at Phagwara, Punjab, India. We are a professionally driven company named as Ohri International without underlying interest in the field of hydraulic fittings, Pipe fitting, M.S Syphon pipes and Syphon codes.

We are manufacturers and suppliers of a wide ranges of industrial products. Our company has reached an optimum level in the field of hydraulic fittings throughout India. We are assured in quality products of Gun Metal 8, Brass Fittings.

Contact Info

OHRI INTERNATIONAL
27-D , Industrial Area,
Phagwara ( PB.), India.

Email :
ohriinternational1@gmail.com

Mobile: +91- 987 620 6200
+91- 987 656 6786